Around August 2023, I started reading more about Radio Orienteering, also known as Amateur Radio Direction Finding (ARDF) and events that aren't 2m fox hunts in cars. I went looking for simple/cheap/easy transmitters to hide and, finding none that fit my criteria, decided to make my own–Vulpes.
This page will bring together the software and hardware sides of the Vulpes controller.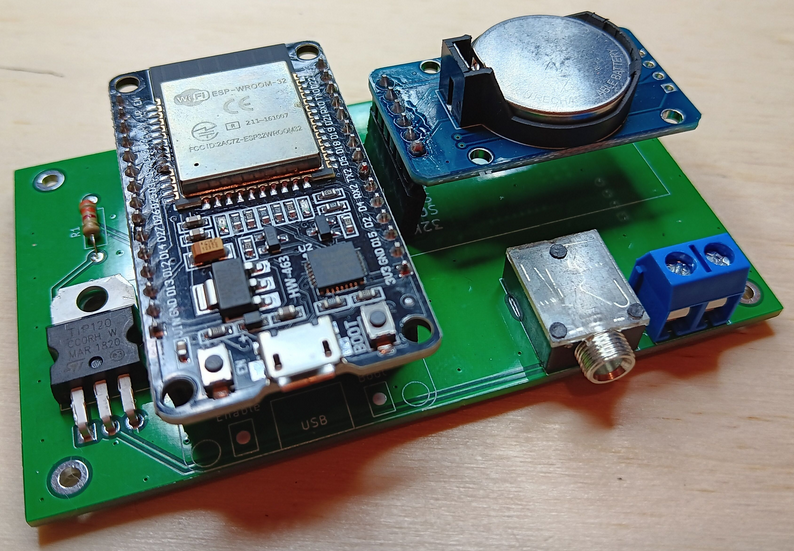 Updates
Controller software
https://amiok.net/gitea/W1CDN/vulpes
I'll allow account creation for issues, etc. once I learn how to. Until then, see my About page for contact info.
Controller hardware
Prototype works but needs photos. Custom PCBs work but need photos. I need to design a case (this was not planned with any particular case size).
https://amiok.net/gitea/W1CDN/vulpes_hardware
Transmitter
This isn't a transmitter project. Maybe someday. For now, you can use this controller to easily key something like an NS-80+ or Cricket 80A.
Antenna
See https://openardf.org/ardf-open-equipment-project/open-80m-fox-antenna/ (not my site) for the design I hope to use. I have some PCBs but waiting for other parts to arrive. If anyone knows of a cheap place to get mix 31 ferrite beads the right size, I'm all ears. Built it! See the blog post.
How to Get
If this sounds like your jam, drop me a line and we can work something out. I'm not really in a position to sell kits/finished controllers right now, but would love to see the design tested.
TODO: Add a list of parts and where I got them.