Still on a break from social media, but if I can get some things finished, I'll be back. Until then, here's a blog post.
I got interested in Straight Key Century Club (SKCC) the other day, but I don't have a great/comfortable straight key. I realized that I could use my double paddles as a sideswiper or cootie key if I had the right cable. Rather than buying another thing, I managed to use some stuff I had around.
This device takes a TRS 3.5 mm cable on each side and switches whether the (R)ing is tied to the (T)ip or not. By changing the radio setting between "Straight" and "Paddle," you can use the same key for both.
When I get a chance, I'll drop the KiCad* schematic into a code repo, but until then, here's a photo of my simple schematic and hacky wiring. No idea whether something like this exists or not, but a PCB could be designed pretty easily.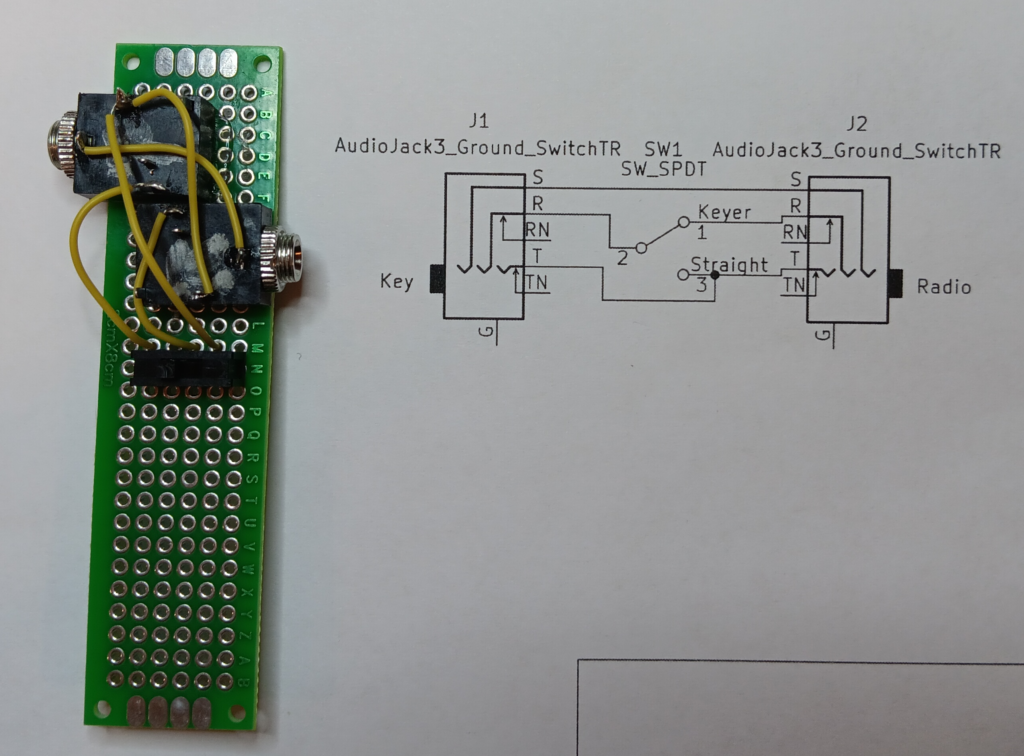 Thanks for reading, and I hope to get back to being social relatively soon.
*I'm learning KiCad! It's fun! There are a few more projects in the works!